We were approached by Green Bros some time ago now and recently completed a full overall of their Brand Identity and built a new mobile responsive website, which fully compliments their business with branches situated in Doncaster, Retford and Barnsley. If ever a prime example of a family business were sought then you need look no further than Green Bros Electrical and Plumbing suppliers.
Headed up by Paul, Lee and James Green with other family members also involved throughout the business, all have worked tirelessly over recent years to establish Green Bros as one of the leading merchants in their respective local areas, becoming renowned for straightforward customer service and reliability whilst remaining extremely competitive.

It was clear to see the business was on the up at the time they approached us and they were keen to compliment the progression with a brand refresh, realising that a better web presence will be integral to their business. With no holds barred we've helped implement a major overhaul, creating a new, fresh, easily identifiable logo,  carrying that corporate branding through to all company stationery.
The website works beautifully across a range of mobile devices and gives a full overview of all the three locations and services. GB are also part of the Mida Buying Group which enables any of their customers to conveniently buy materials at any Mida outlet nationwide and book the invoice to their local account. The site includes a full search facility for Mida outlets throughout the country.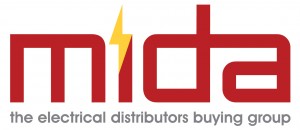 We're pleased with the end result and Paul was kind enough to give us the following testimonial:
REDESIGN LTD made our vision of a website come true, from Day one they made the process so easy and took every idea and concept we had and turned it into our personalised webpage. Some of what we wanted was quite tricky and involved the involvement of 3 different companies we use, but it was sorted and never did we feel like Neil and the rest of the lads would let us down. We here at Green Bros would, and have recommended REDESIGN to anyone we feel could benefit with their services. Paul Green